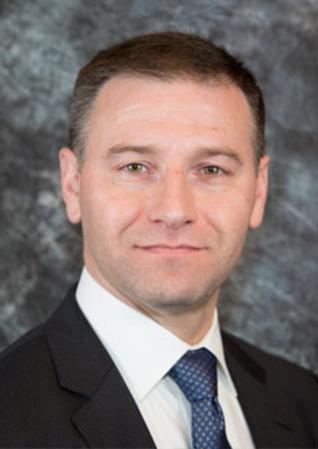 Dr. David Zeitlin is the founder and CEO of Arvada Family and Cosmetic Dentistry. Arvada Family and Cosmetic Dentistry (AFC Dentistry, for short) helps busy families and professionals maintain their oral and overall health through comprehensive dental care. Dr. Zeitlin serves over 1700 patients from the Arvada, Westminster, and Broomfield areas, as well as eleven surrounding states.
Dr. Zeitlin is an active member of the Colorado Prosthodontic Society and frequently attends continuing education classes to better serve the community. His memberships in the Metropolitan Denver Dental Society, Academy of General Density, and the Denver Implant Study Club have given him extensive networks of other dental professionals and the ability to hone his clinical and diagnostic skills.
Binghamton University is where he first channeled his passion for creating and building with a studio art degree. He realized he could channel this energy into helping others by restoring them to a state of health, function, and cosmetic beauty. In 2006 he graduated from the University at Buffalo School of Dental Medicine and completed a residency at Montefiore Medical Center in New York City.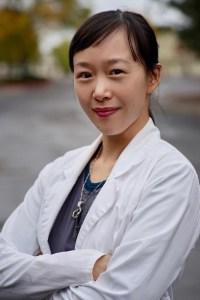 Dr. Lai is a Colorado native. She attended the University of Colorado School of Dental Medicine. She then went on to practice general dentistry in the Denver-Metro area. During this time she discovered her passion for periodontics. She then moved to Minnesota and completed her periodontics residency at the Mayo Clinic. After completing her specialty training she returned home to Colorado to practice periodontics.
As a practicing periodontist, Dr. Lai enjoys her relationships with her patients and her colleagues as much as the care she provides. When she is not involved in dentistry she enjoys reading, mountain biking, snowboarding, and keeping a marine reef tank.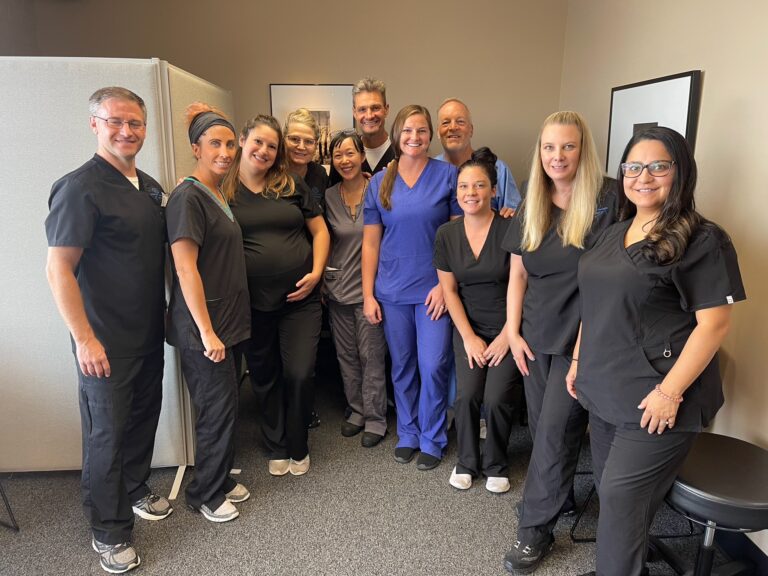 From left to right: Birgitta, Kim, Janey, Kristine and Dr Zeitlin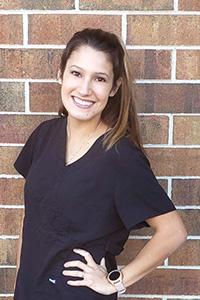 Janey - Lead Dental Assistant
Janey is one of our expanded duties dental assistants at AFC Dentistry.
She grew up in Arvada and outside the office enjoys family time with her two young children and husband. During her time off you'll find Janey browsing in stores and conquering different parks with her kids. She also enjoys exercising and running while listening to her favorite podcasts.
She has been with our practice since 2015 and enjoys working beside Dr. Zeitlin. Janey loves establishing relationships with our patients as well as making them feel comfortable while being in the Dental chair. Her favorite part about her job is working with a great team of professionals while really getting to know our patients.
Kim is originally from Chicago, Illinois, and moved to Colorado in 2012. She began working in the dental field in 2011 and has been working at AFC Dentistry since 2016. Working with a great team is just one of her pleasures as she is passionate about her patients and their health as well. She enjoys developing a great rapport with each individual patient. Kim places compassion along with attention to detail into educating them about their teeth and gums and how to help them maintain their health. It is all part of the philosophy she shares with Dr. Zeitlin – to help their patients feel comfortable and make a difference in someone's life. The first comment every patient says after their cleaning is how gentle it was.
Kim has a loving family including her husband, their two daughters, and their adorable dog, Danzig (Yes, named after the singer). In her spare time, she coaches softball, following up on a pastime that she has held dear from grade school on through college. She is also a bowler and enjoys concerts as well as designing and taking part in furniture projects around the house.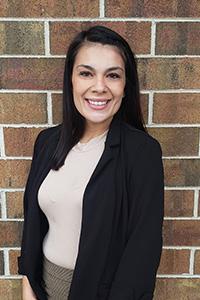 Felicia- Patient Care Coordinator
Felicia Melina is our Patient Care Coordinator. She handles all of our patients' concerns with dental plans and benefits, financing, and billing. She started in the dental field in July of 2014 and has been with the team since April 2019. Felicia's favorite part of her career is bonding and connecting with our patients.
Felicia was born in Colorado and loves living here. She has a wonderful fiancé, along with two beautiful daughters. In her free time, she likes riding motorcycles, being creative, and most importantly spending time with her family.