Both dental crowns and caps are custom fitted dental restorations that are used to fix fractured teeth and replace missing teeth. Crowns or "caps" are placed on top of natural teeth or dental implants to fix the fractures and imperfections. While bridges are used to fill in gaps that were left behind as a result of missing teeth, these are kept in place by natural teeth or even crowns that are near the space. Both types of restorations are bonded in place by a licensed dentist and aren't easily removable. Dental crowns and bridges are used by patients to achieve both function and the aesthetic of healthy and natural teeth when looking for a way to restore their smile.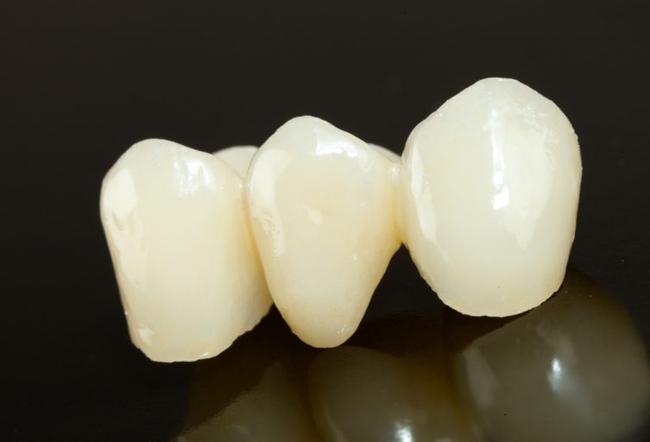 Frequently Asked Questions
​Is a crown or bridge right for me?
If you have a tooth that is damaged or decayed, but still intact, a dental crown may be right for you. If your tooth is missing, but its former position is surrounded by other tooth structures, a bridge may be the solution for you. Schedule an office consultation to determine whether you could benefit from crowns or bridges.
What should I expect when I have my crown or bridge placed?
If you are a candidate for a crown or bridge, your teeth will be reduced to ensure a proper fit. An impression will then be taken of your bite and used to fabricate a mold for the crown or bridge. If you are choosing a porcelain prosthesis, its color will be matched to the natural shade of your other teeth. If a dental lab is making your crown or bridge, you may be fitted with a temporary restoration until the permanent one is ready for placement.
Do I need to follow any post-treatment care guidelines?
Following the placement of your crowns(s) and bridges(s), it is normal for you to experience some heightened sensitivity in your teeth for the first few days. You may also experience some soreness in your gums around the area you had your restoration done. It takes some time for your teeth to heal, but it should subside within a week following the procedure.