StellaLife® VEGA® Oral Care
StellaLife® VEGA® Care is a revolutionary new technology that has been clinically proven to accelerate healing, relieve pain and reduce swelling in dental patients' after both surgical and nonsurgical procedures. Doctors have found it effective in the management of dry sockets, aphthous ulcers (canker sores), mucositis, cold sores, dry mouth, sores associated with dentures, and following dental surgical and nonsurgical procedures.
The Recovery Kit is a breakthrough all-natural solution formulated as adjunctive therapy for pre and postsurgical treatment and can significantly reduce the need for narcotic pain medications (opioids) and steroids. It consists of the antimicrobial rinse, sublingual/systemic (pain-relief) spray, and award-winning topical gel.
Frequently Asked Questions
How effective if StellaLife VEGO Oral Care Gel?
StellaLife's VEGA Oral Care Gel is clinically proven to accelerate healing time, relieve pain, bruising and swelling.
When do I use StellaLife VEGA Oral Care Gel?
This natural gel has been formulated to work well in open wounds and speed up healing. Dental professionals use it for in-office application immediately after treatment or at post-operative visits.
Does StellaLife VEGA Oral Care Rinse stain teeth?
No. The great tasting rinse will not stain teeth, alter the taste or increase sensitivity.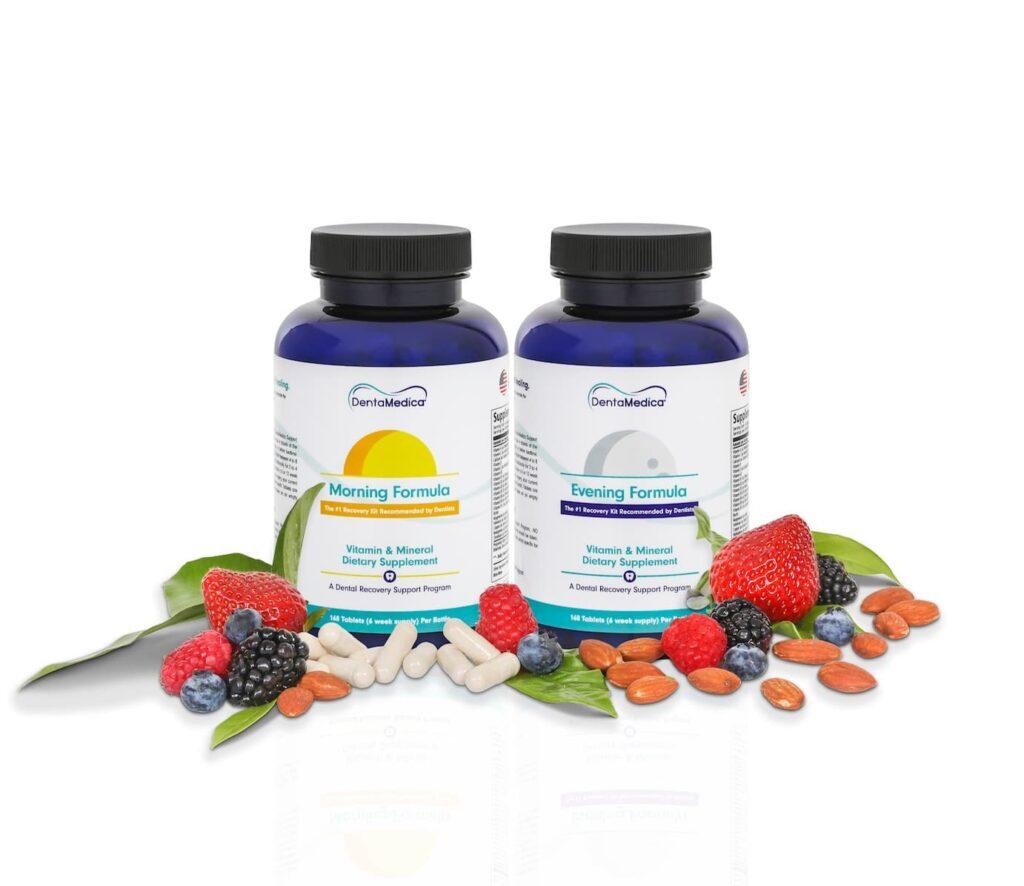 DentaMedica® Dental Recovery Support Program
DentaMedica® is a 6-week comprehensive dental recovery support program to promote the body's healing process prior to and after surgery. Our vitamin and mineral dietary supplements offer key nutritional supplements designed to enhance antioxidant and vitamin levels.
Vitamin D deficiency is associated with up to 300% increase in dental implant failure rate while also increasing dental-related complications. DentaMedica® is designed to boost bone-related support nutrients to optimal levels prior to dental surgery.
Antioxidants Play A Vital Role In Healing
Antioxidants have remarkable benefits and valuable properties for the maintenance of periodontal health, bone physiology and soft tissue wound healing.