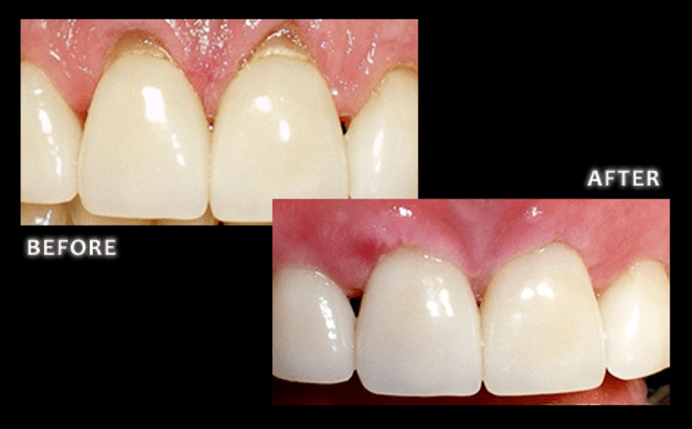 The Pinhole® Surgical Technique is a minimally invasive option for treating gum recession. Unlike traditional grafting techniques, PST is incision and suture free. All of the tools and techniques used to perform the Pinhole® Surgical Technique were created by Dr. John Chao, and who trained our doctor.
Gum recession refers to the loss of gum tissue along the gumline. This can occur as a result of periodontal disease (gingivitis, periodontitis, advanced periodontitis), the natural aging process, or abrasive habits when it comes to brushing the teeth.
​When gum recession occurs, the root structure of the tooth becomes exposed. This means that tooth decay and other problems can affect the teeth along the gumline and beneath it. Since healthy gums are essential for a healthy mouth, getting gum recession treated is important for lasting dental wellness.
Dr. Zeitlin uses wholistic products such as StellaLife and DentaMedica to ensure a better, faster, less painful recovery for our patients.